With the surfers on Bondi beach recently swapping their surf boards for snow boards; Sydney was on my mind when I came across this intriguing blog from Sydney blogger Johnny the Horse, titled
The Bed and Breakfast Man
. I haven't a clue what the theme of the blog is but it is full of captivating images and content.
One post that particularly caught my eye was Art,
Saturday, September 11,2004; featuring the following picture.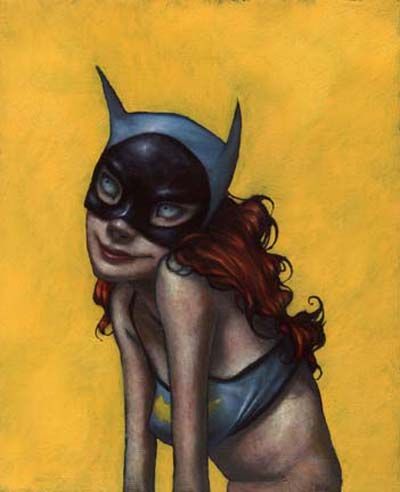 When I clicked on the picture, Batgirl from P.D.Muldoon's album on PhotoBucket.com, I was taken to
www.esao.net
;
a fascinating site which is one of the most innovative designs that I have come across
.
Pay it a visit, you won't be disappointed; just click on the objects and enjoy.